Albinger Archaeological Museum field trip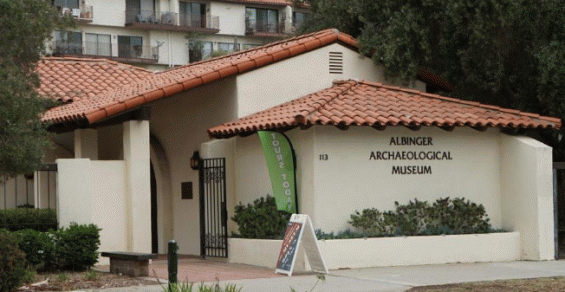 One of the most unique finds in all of Ventura County, the Albinger Archaeological Museum is packed to the brim with items found during an extensive archaeological dig in the 1970s. Once the site of a 1787 mission that fell due to an earthquake in the area, the Museum now contains more than 30,000 artifacts - some dating back 3,500 years.

What truly makes the display unique is that it spans 5 different cultures - Spanish, Mexican, Chumash, Chinese, and early American - all in one location. Among the exhibits are shell beads, Chumash arrowheads, milling stones, bone whistles, crucifixes, buttons, pottery, and buttons. Visitors can see the advancements in each culture's tools just by examining the artifacts found in the dig over time.

Venturing outside of the Museum, students can see the excavations of the foundations of the collapsed mission church, Native American barracks, a Chumash canoe, a well and the mission water filtration building which is the oldest standing structure in Ventura County.

Admission is free.
The below video is pulled from Youtube automagically. Please report if it's wrong or inappropriate.

Removing Spoil from Excavation — Archaeologist John Foster
Albinger Archaeological Museum
Categories