Atlantis Play Center field trip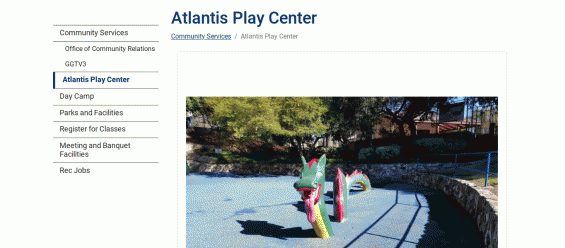 The Atlantis Play Center is an outdoor recreation area perfect for young children and families. There are slides, climbable concrete animals, and other traditional playground equipment like swings. In addition to the endless playground fun, there is also a splash pad to cool off in the warmer weather. There are plenty of picnic areas with trees for shade, as well as a snack bar.

Adults are not allowed without children and vice versa. Reservations and exclusive rentals are available, however, only 2 exclusive rentals per month are permitted.
The below video is pulled from Youtube automagically. Please report if it's wrong or inappropriate.

Atlantis Play Center 50th Anniversary