Audubon Center at Debs Park field trip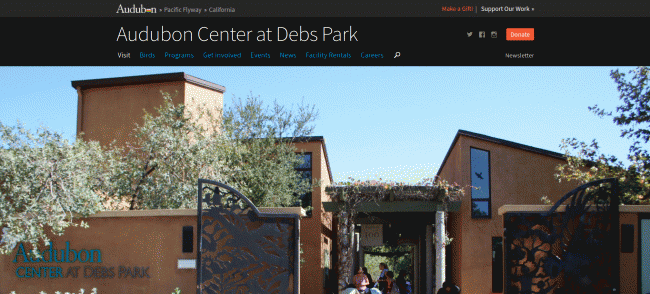 The Audubon Center is an environmental community hub nestled within the 282-acre Ernest R. Debs Regional Park. The Audubon's mission is to restore and conserve natural ecosystems, focusing on birds, other wildlife, and their habitats for the benefit of humanity and the earth's biological diversity. In the sky above the park and within its boundaries, over 140 species of birds have been spotted, including American Kestrels, Great- Horned Owls, and Northern Flickers.

The Audubon Center at Debs Park offers school programs ranging from K-6th-grade, correlating with the Next Generation Science Standards for California and present age-appropriate material. Program dates are on a first-come-first-serve basis. Students will enjoy 3 hours of instruction and an hour for lunch. The majority of the program takes place outside and involves hands-on activities for learners. Groups should have one adult chaperone for every 5 students.
The below video is pulled from Youtube automagically. Please report if it's wrong or inappropriate.

Touring the Audubon Center at Debs Park
Audubon Center at Debs Park
Categories