Bates Nut Farm field trip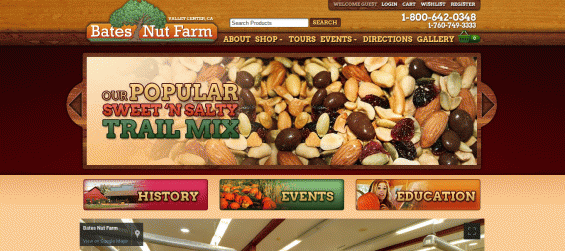 Bates Nut Farm is the place to go if you're looking for a warm welcome from a 5th-generation farm that commits to having the highest quality products, and teaching kids about the joy and importance of not just nut farming, but farming as a whole, which will help your child learn more about where their food comes from.

They offer many different group tours, including Harvest Tours, "Nuts For You" tour, where you can learn about Bates' family history, as well as Nut farming history, and even a tour describing the life of a pumpkin! This place is completely family friendly, and young and old alike can enjoy the beautiful landscape and fun activities this farm provides, as well as learn about the nut industry in California.

All tours are for 15 people or more, but you're free to go on a self-guided tour through their Farm Zoo, or enjoy a picnic!
The below video is pulled from Youtube automagically. Please report if it's wrong or inappropriate.

Bates Nut Farm - 4K