Big Bear Alpine Zoo field trip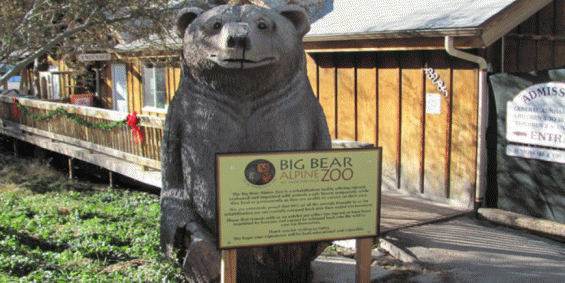 The Big Bear Alpine Zoo is a rehabilitation facility offering injured, orphaned and imprinted wild animals a safe haven. At the zoo, you can see multiple animal habitats, including flying squirrels, badgers, coyotes, and snow leopards and watch an animal talk at noon every day.

90% of all the animals brought for rehabilitation are successfully released back into their native environment. Those that remain on exhibit are either too injured or have imprinted on humans and cannot be released back into the wild to care for themselves.

The zoo is currently home to animals and birds representing over 85 species, and is located in the San Bernardino National Forest in the county of San Bernardino.


The below video is pulled from Youtube automagically. Please report if it's wrong or inappropriate.

Big Bear Alpine Zoo. Full Tour. Bears and eagles and wolfs. Such a beautiful experience. 4/8/2023