Carnegie Art Museum field trip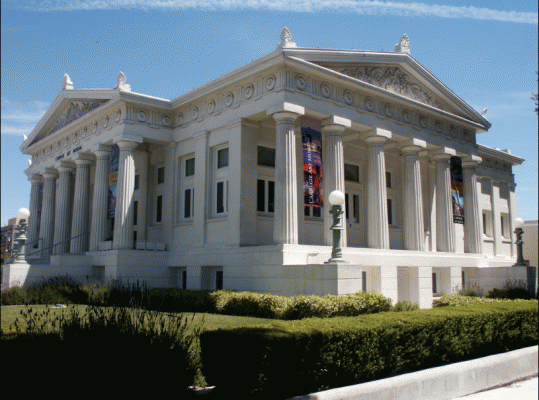 Commissioned in 1906 as a public library for the city of Oxnard, the Carnegie Art Museum is a beautiful example of Neo-Classical Greek architecture. It currently houses over 1,500 pieces of art, including over 600 paintings, drawings prints, and photographs by some of the most prominent California artists.

The Museum greatly values education and provides a wide variety of outstanding educational programs such as classroom presentations, lectures, group tours, and adult gallery talks.

The Carnegie Museum also offers a School Tour Program. The tour is aligned with California State Standards and is designed to instill a lifelong interest in the Arts for touring students. It includes a 90 minute trip through the Carnegie Art Museum, split into 2 parts. One part is guided by an Education Department staff member, with the second half being directed by a professional artist.

The Art Museum also extends education well beyond its walls. Each tour includes a comprehensive teacher packet for educators to use in their own classrooms. The Carnegie Art Museum's Art Smart Program is another great option for schools unable to make the trip. This program includes a 60-minute in-class interactive art project led by a professional artist.

Students will remember their experiences at the Art Museum for a lifetime. Come experience the culture of California!
The below video is pulled from Youtube automagically. Please report if it's wrong or inappropriate.

Museum Tour + Top 10 | Episode 1 | Carnegie Museum of Art – Pittsburgh PA