Catalina Island Museum field trip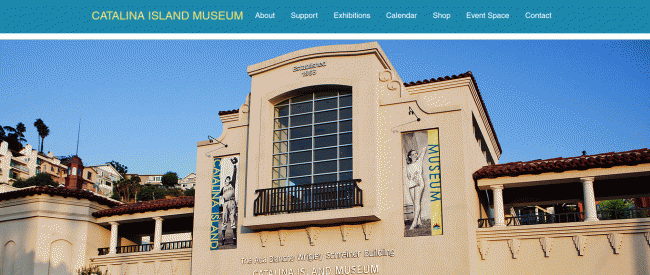 Catalina Island Museum is a small museum located in Avalon, Orange County. It's a great little place to visit and spend an hour or two touring if you want to learn about the history of Catalina Island and Avalon. There's a number of artifacts, pottery, sculptures, artwork and photographs available for viewing that teach visitors interesting historical facts and details about the island. Catalina Island Museum also has a theater which shows a welcome video and a documentary on Catalina Island. There is also a gift shop with neat items available for purchase adjacent from the theater room.

Some of the featured exhibits available for viewing include Elizabeth Turk: Tipping Point, Wrigley's Catalina: A Centennial Celebration, Bird Park: An Aviary for Avalon's Celebrity Birds, and The History of Catalina. Other exhibits available for viewing feature Esther Williams and Frida Kahlo, new exhibits are added or changed out every few months so be sure to contact the front desk to get information on current exhibits.
The below video is pulled from Youtube automagically. Please report if it's wrong or inappropriate.

Catalina Island Museum Introduction Video