Channel Islands Maritime Museum field trip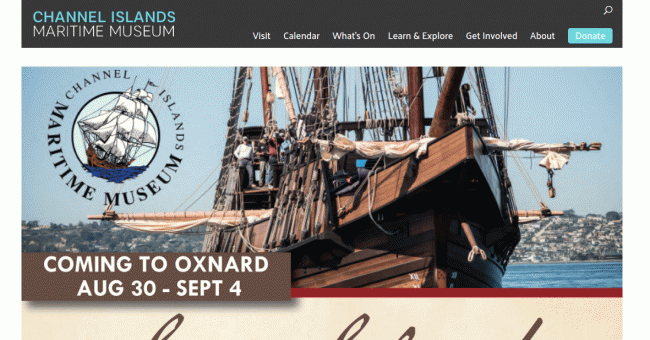 The Channel Islands Maritime Museum is a treasure trove of exhibits including maritime artifacts, paintings, and photographs set in the gorgeous Channel Islands harbor. Even before you enter the museum there is a lot to marvel at, with sailboats and other vessels traversing the harbor all day. Inside the Museum, the views only get better. Here you'll find some of the most exquisite and detailed ship models on the west coast, as well as an unrivaled collection of maritime paintings featuring many famous French impressionists.

The Museum also features an education program available for grades 3-12, and 5 different programs are available for various age groups. After-school and homeschool programs are also well taken care of here at the Museum. Docent-led tours of the exhibits followed by stations featuring fun and interactive activities await your students. After reserving your field trip, the Museum provides both pre and post field trip learning materials and activities that you can do to both lay the foundation and reinforce all of the learning that will take place here.

Students will leave with an entirely new appreciation and curiosity for maritime history. Visit the website to see the various activities that are available for every age group and type of school in Ventura County.
The below video is pulled from Youtube automagically. Please report if it's wrong or inappropriate.

Channel Islands Maritime Museum Full Tour 4K with Jerry! - Easy Update
Channel Islands Maritime Museum
Categories