Chinese American Museum field trip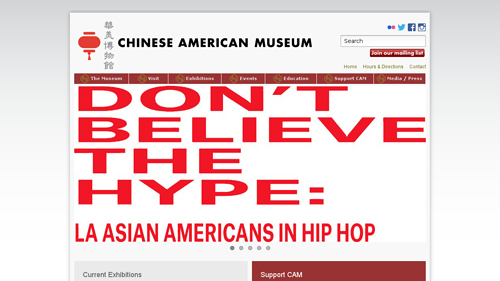 The mission of the Chinese American Museum (CAM) is to cultivate a deeper understanding and appreciation for America's diverse cultural heritage by preserving, researching, and sharing the history, legacy, and continued contributions of Chinese Americans.

Chinese American Museum features a cutting edge presentation celebrating the growth and development of Chinese Americans, displays outlining Chinese immigration to the United States, and a recreation of an actual store that was housed in the Garnier Building in the 1890s.
The below video is pulled from Youtube automagically. Please report if it's wrong or inappropriate.

Chinese Exclusion in the US and Canada - at the Chinese American Museum DC