Coachella Valley Museum and Cultural Center field trip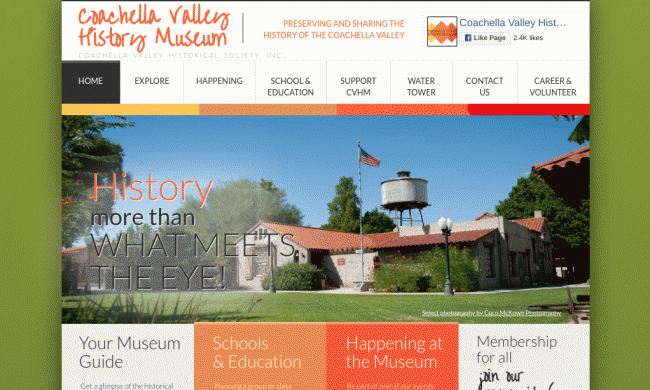 Since its opening in 1986. the Coachella Valley Museum and Cultural Center has been run by a group of volunteers who recognized the value of preserving the area's history.

The 1926 Smiley-Tyler house holds the main exhibits. Also located on the museum's campus are the Indio Schoolhouse, Desert Submarine, Blacksmith's shop, pioneer farming implements and the archives for the Historical Society. A variety of gardens located on the grounds are available to tour. These include a Memorial Date Garden, Japanese Garden, the Geissler Rose Garden, the Jardin del Desierto, and the Liberty Tree which is the oldest Cork Tree in the Coachella Valley.

Third-grade classes are invited to visit the grounds and tour the Museum. Group guides will turn the classroom curriculum into a hands-on learning experience while visiting the Blacksmith Shop, the Desert Submarine and a lesson in the 1909 Schoolhouse. Tours must be booked in advance.
The below video is pulled from Youtube automagically. Please report if it's wrong or inappropriate.

Coachella Valley History Museum ~ Wander List
Coachella Valley Museum and Cultural Center
Categories