Commemorative Air Force Southern California Wing WWII Aviation Museum field trip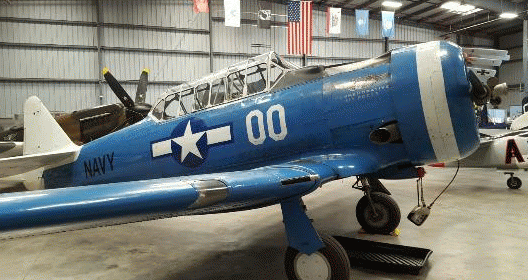 Consisting of Two fifteen thousand sq. ft. hangars and a new 32,000 sq. ft. hangar, the Commemorative Air Force WWII Aviation Museum is an aviation lover's dream. Here you'll see some of the rarest WWII aircraft anywhere in the world. The majority of the aircraft are flyable and can be seen taking off and landing throughout the day, while the Museum's static displays are available for up-close-and-personal viewing.

The extremely knowledgable and friendly docents will lead groups of students through the hangar displays, educating visitors on the history of each of the aircraft and their use. Students can climb aboard the static display, going home with the experience of being in the cockpit of a WWII era airplane. An on-site gift shop allows visitors to take home a reminder of their experiences here.

The Museum caters to all kinds of groups, from traditional classrooms to after school and home school groups. Please call to confirm the number of docents that will be needed for the size of your group.
The below video is pulled from Youtube automagically. Please report if it's wrong or inappropriate.

WWII Aviation Museum at Camarillo Airport
Commemorative Air Force Southern California Wing WWII Aviation Museum
Categories