DeJong Dairy field trip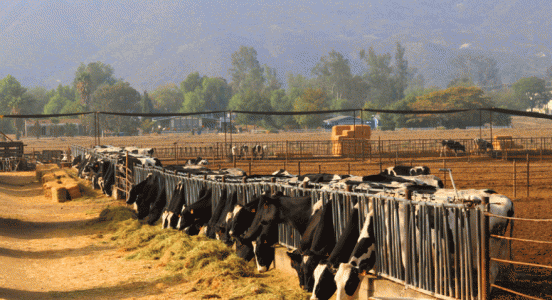 In 1985 Jon and Hanny Dejung began the fist DeJong Dairy with only one cow! They've grown so much over the years that present day they now produce 500 gallons daily! DeJong Dairy is the only dairy in California that breeds and raises their own cattle as well as milking and processing the milk on their own land. They have a small country store where fresh produce, dairy, eggs, and animal food for dogs, cats, rabbits, and pigs are available for purchase.

Children who visit DeJong's Dairy can see animals up close and feed the small variety of animals on the farm such as peacocks, goats, chickens, ducks, pigs, rabbits, sheep, and even guinea pigs. Tours are available, but you must sign up in advance and their bookings fill up quickly since it is such a popular place to visit. It has been said that their chocolate milk tastes so magically rich and creamy that it is in a category of its own and that people travel for miles just to purchase it.
The below video is pulled from Youtube automagically. Please report if it's wrong or inappropriate.

Dairyman EJ DeJong Discusses Helpful New Technology on his Dairy