Doctors House Museum field trip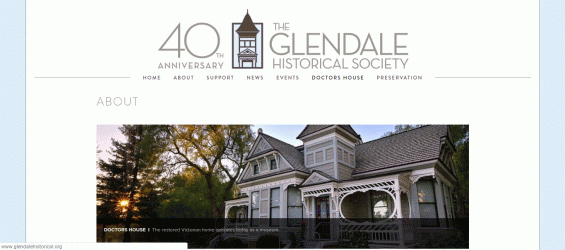 Part of The Glendale Historical Society, the Doctors House Museum was built in 1888 and originally stood at 921 E. Wilson Avenue before being relocated to its current location. In 1979, a group of residents banded together to save the house from destruction. After moving it to its new location, the same group took on the task of restoring the Victorian home to its original state. Doors opened to the public as a museum in 1984.

Group tours are available for groups of 8 or more and must be scheduled at least 4 weeks in advance.
The below video is pulled from Youtube automagically. Please report if it's wrong or inappropriate.

Discovering Glendale's Doctors House