Dodgers Stadium Tour field trip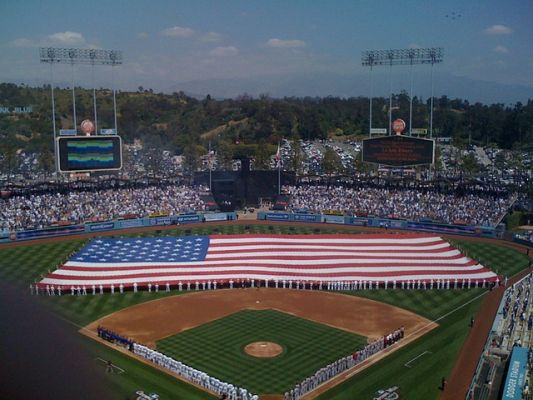 Since 1962, Dodger Stadium has welcomed fans from all over the world and enchanted them with its breathtaking views and its historic past.
This 56,000-seat icon of American sports history has been home to some of the greatest players in the game and the best fans in all of baseball.

The Dodger Stadium Tour grants fans the opportunity to see the ballpark in a very unique fashion. This behind-the-scenes tour lets fans visit some of the most restricted and non-public areas and view the stadium through a whole new perspective. As baseball's third-oldest stadium, Dodger Stadium remains one of the game's most historic venues.

During the tour, you can take a trip down to the field at Dodger Stadium, visit the Dodger Dugout, have an exclusive look at the Lexus Dugout Club, and experience even more surprises!

This is a walking tour of the ballpark which includes climbing stairs and ramps. All tours are wheelchair-accessible.

The below video is pulled from Youtube automagically. Please report if it's wrong or inappropriate.

Dodger Stadium Tour