Eco Station field trip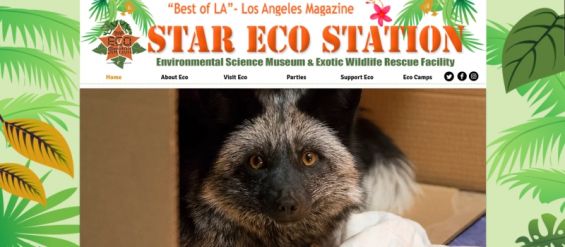 The Star Eco Station is much more than a fun destination to explore and learn. Since 1997, they have been a haven for illegally-trafficked exotic animals. In addition to existing as a refuge, their wide variety of creatures that come from habitats in all corners of the globe make their facility a fantastic place to study zoology and get hands-on experience as patrons of any age flock here to meet these crazy critters face to face.

While hosting parties, field trips or general open tours, one of the many knowledgeable staff-handlers will guide you along in learning all about the different creatures to whom they provide sanctuary. The Eco Station offers the opportunity for some of their educators to come to you and provide you with a mobile exhibit and lesson or take a pre-planned field trip to their facility for a fun day of learning about zoology and environmental science. So come experience these cool creatures today!
The below video is pulled from Youtube automagically. Please report if it's wrong or inappropriate.

Pet World Insider Presents - Star Eco Station - Environmnetal Science Musem & Wildlife Rescue