Family Feud Taping Session field trip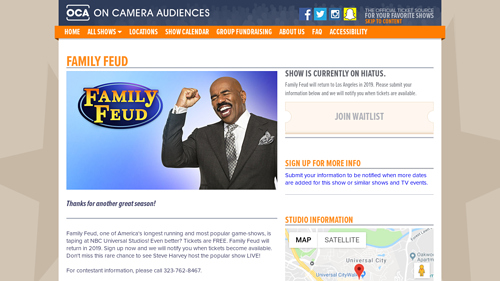 One of America's most popular game shows is taping at NBC Universal Studios and tickets are free. Don't miss this chance to see Family Feud live!

Family Feud is a television game show where two families compete to name the most popular responses to surveys in order to win prizes and cash.

The below video is pulled from Youtube automagically. Please report if it's wrong or inappropriate.

Family Feud: Behind the Scenes! || STEVE HARVEY
Family Feud Taping Session
Categories