Fowler Museum at UCLA field trip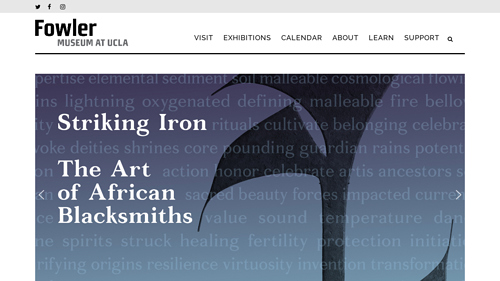 The Fowler Museum at UCLA explores global arts and cultures with an emphasis on works past and present from the Pacific, Asia, Africa, and the Americas.

The Fowler Museum strengthens the understanding of diverse world peoples, religions, and cultures through dynamic exhibitions, publications, and programs. The Museum also presents the work of international contemporary artists.

The Fowler Museum provides exciting, informative, and interesting exhibitions and events for the people of greater Los Angeles and beyond.


The below video is pulled from Youtube automagically. Please report if it's wrong or inappropriate.

UCLA Fowler Museum