GRAMMY Museum at LA LIVE field trip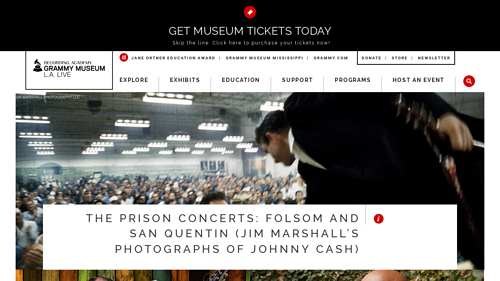 The GRAMMY Museum is an interactive, educational museum which aims to educate individuals about the history and cultural significance of American music, and to inspire the next generation to explore and create new forms of music. The Museum accomplishes this through innovative programming, interactive touch-screens, videos, recording booths, and exciting exhibitions.

The GRAMMY Museum explores and celebrates the enduring legacies of all forms of music; the writing process; the art and technology of the recording process; and the history of the GRAMMY Awards, the premier recognition of recorded music accomplishment.


The below video is pulled from Youtube automagically. Please report if it's wrong or inappropriate.

A Walk Around The Grammy Museum, Downtown Los Angeles