Japanese American National Museum field trip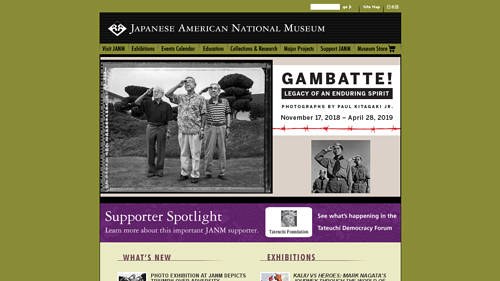 The JANM is a museum dedicated to the history and culture of Japanese-Americans.

One of their permanent exhibits, "Common Ground: The Heart of Community", incorporates hundreds of objects, documents, and photographs collected by the Japanese American National Museum, chronicling 130 years of Japanese American history - beginning with the early days of the Issei pioneers through World War II to the present.

Among the notable artifacts on display is a Heart Mountain barracks, an original structure saved and preserved from the concentration camp in Wyoming.

General Admission $12, but senior rates, student rates, etc. are available

*Free general admission every Thursday from 5 p.m. to 8 p.m. and all day every third Thursday of the month.
The below video is pulled from Youtube automagically. Please report if it's wrong or inappropriate.

A spotlight on the Japanese American National Museum | Nissan USA
Japanese American National Museum
Categories