Jeopardy! Taping Session field trip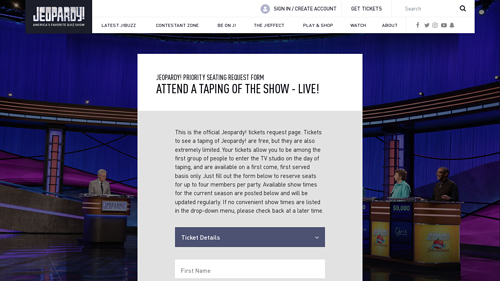 See a classic American television game show taping live!

Jeopardy! features a trivia competition in which contestants are presented with trivia clues in the form of answers, and must phrase their responses in the form of questions. The three-round quiz show is sure to please.

You can acquire tickets to see this show for free online, but tickets are scarce so apply ahead of time.


The below video is pulled from Youtube automagically. Please report if it's wrong or inappropriate.

Why I tape Jeopardy