Melody Ranch Motion Pictures Studio Museum field trip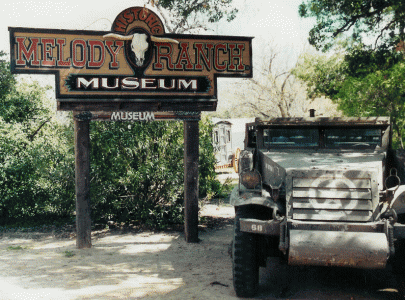 Melody Ranch Motion Picture Studio Museum is a fascinating museum that made its debut back in 2001. Visitors can view the ins and outs of backstage Hollywood on this adventurous tour. The museum holds one of the worlds largest movie memorabilia collection from over the past nine decades!

Visitors may experience old movie sets like old westerns, military camps, and 1930s gangster settings. Visitors will also get to see never before seen pictures from backstage movies and televisions shows. There are vintage cars, military tanks, and props available for viewing as well. Touring the museum is by appointment only so be sure to call ahead and schedule a tour.

Melody Ranch Motion Picture Studio Museum is located at Melody Ranch Motion Picture Studio which is an extremely popular studio used in the film industry. There's a prop house on site with western set dressing, interior props, and exterior props. There is also a Western Town which has been featured in many old-time shows and movies as well as a few recent shows.

There are many sets at the studio which are available to use for filming. These include a general store, hotel, church, farmhouse, and more.
The below video is pulled from Youtube automagically. Please report if it's wrong or inappropriate.

Melody Ranch Motion Picture Studio and Museum
Melody Ranch Motion Pictures Studio Museum
Categories