Mission San Diego de Alcala - 1st Mission field trip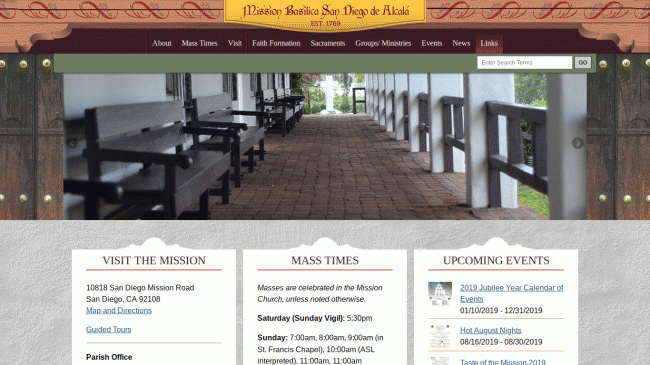 The San Diego de Alcala Mission was the first of twenty-one Missions to be built. It's a historic site and is still an active Catholic church to this day. Like many of the other Missions, guests are encouraged to take a tour of the grounds along with its museum and gift shop.

While touring this Mission, guests will gain a better understanding of the magnificent history behind it and all that the building has done since its founding in 1769. This historic Mission has an interesting background on its creation and ties with the Indians, as well as its remodeling by the military, destruction and eventual relocation and reconstruction, all which can be learned about in their museum. Guests can also learn about how this Mission was one of the poorer Missions, yet despite that, they helped to breed and produce livestock for other Missions.

Visitors are welcomed to explore the gardens, rooms, art, and sculptures during a docent-led tour, but are also welcome to take an audio self-led tour through the Mission. Kids will enjoy hands-on educational history lessons while visiting Mission San Diego de Alcala.
The below video is pulled from Youtube automagically. Please report if it's wrong or inappropriate.

Mission San Diego de Alcala walkthrough (California's first Mission)
Mission San Diego de Alcala - 1st Mission
Categories