Mission San Juan Capistrano field trip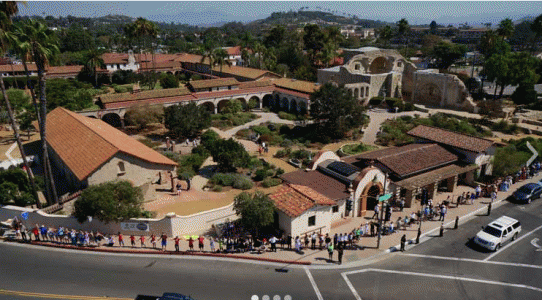 Mission San Juan Capistrano is 10 acres of gardens, fountains and preserved architecture. It's a historical landmark, chapel, and museum that allows tours for fourth graders, Scouts, groups, clubs, and homeschoolers.

At Mission San Juan Capistrano there are a number of different tours available to take so that you may learn the history behind the church, its beliefs, and religions, as well as California's history. Audio Tours are available, they are self-guided and feature music, history, and storytelling about California history and uncover the Jewel of the Missions. If Audio Tours aren't your thing, then there are Guided Tours available as well, where you'll be walked through the museum rooms, exhibits, and gardens and learn the History of California and the birthplace of Orange County.

At the Art Walk, you will discover a collection of rare paintings related to Missions history with Serra Chapel, Spanish Colonial Room & Missions Treasure Exhibit. There is also a Swallow Walk and Talk Tour which is dedicated to the Cliff Swallow birds at Mission. They fly home to the Mission every year, on the tour you can learn facts about the birds, their meaning to the Mission and the vocalization experiment that took place in order to get the birds to return home.

The below video is pulled from Youtube automagically. Please report if it's wrong or inappropriate.

Mission San Juan Capistrano Tour and History
Mission San Juan Capistrano
Categories