Muckenthaler Cultural Center field trip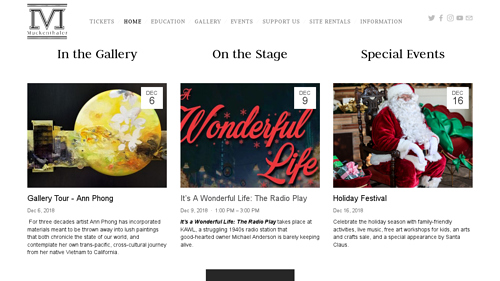 The Muckenthaler Cultural Center is an 18 room, 8.5-acre mansion that was donated to the city by Harold Muckenthaler in 1965. He wanted to see his childhood home used as a cultural center, and over the years it has become exactly that.

The mission of Muckenthaler Cultural Center is to conserve the heritage and architecture of the building while providing the public with creative experiences that stimulate the imagination. Youth and Adult programs are provided through The Muckenthaler Cultural Center. Classes available to take for youths include Art Classes, Jewelry Making, Children's Ceramics, and Watercolor Classes. Classes available for adults include Adult Ceramics, Native American Ceramics, Creative Everyday Ceramics, Jewelry Making, and Mosaics. There are Youth Summer Camps available to take over the summer as well.

Offsite The Muckenthaler Cultural Center provides educational classes in sewing, dramatic storytelling, animation, and digital arts, creative songwriting, musical and dramatical theater and much more. You can also rent out the Cultural Center for special events, fundraisers and weddings.


The below video is pulled from Youtube automagically. Please report if it's wrong or inappropriate.

The Muckenthaler Cultural Center's 50th Anniversary
Muckenthaler Cultural Center
Categories