Museum of Photographic Art field trip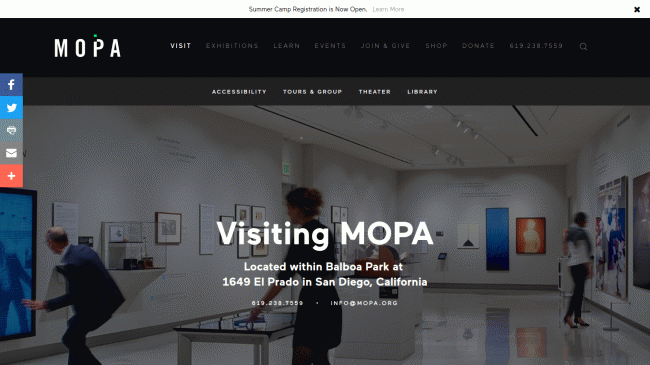 The Museum of Photographic Art in San Diego can help you learn about the wonders of photography and film!

The Museum of Photographic Art offers things for all ages, 7 to 77! With photography camps for youth, to Memories at the Museum, for seniors who experience memory loss, there truly is something for everyone!

It is also the home of the Dubois Library, where you'll have access to over 20,000 photography-related items with friendly and dependable staff to help you with any research needs. Any groups larger than 5 are recommended to schedule an appointment.

The MOPA also has Youth Exhibitions, where local kids can showcase their works! Held since 2006, this is a great way to help your children discover the wonders of photography.

Self-Guided Tours from 8 up to 30 people in a group allowed.
The below video is pulled from Youtube automagically. Please report if it's wrong or inappropriate.

Florida Museum Of Photographic Art
Museum of Photographic Art
Categories