Oak Canyon Nature Center field trip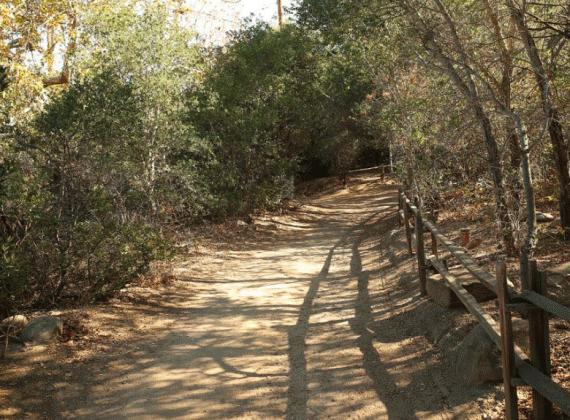 The Oaks Canyon Nature Center is a beautiful place to visit if you want to get in touch with nature. It is a 58-acre natural park full of canyons, hiking trails, native wildlife and it has a year-round stream going through it. Oaks Canyon Nature Canter is one of the few remaining areas left in the region with oak woodland and coastal sage scrub. Oaks Canyon Nature Center is kid-friendly, the hiking trails are easily accessible, there are postings with educational information throughout the hiking trail, and there is a small amphitheater center where kids can put on pretend plays. There is an Interpretive Center available to visit on the weekends where kids can learn all about nature and wildlife.

There are four hiking trails (mostly shaded) that you can walk and watch nature. You can sit by the stream and enjoy the tranquility of the area while you read a book, or you can bring a lunch and sit at one of the picnic tables while basking in the sunlight and listening and watching the animals. Tours are available for school groups, homeschooled children, Scouts, and other groups. Call the front office for information on pricing. Oaks Canyon Nature Center is also a beautiful place available to rent for your wedding!

The below video is pulled from Youtube automagically. Please report if it's wrong or inappropriate.

#99 Hiking Oak Canyon Nature Center: Suburban Orange County, Anaheim Hills, CA
Oak Canyon Nature Center
Address
6700 East Walnut Canyon Road
Anaheim Hills, CA 92807
Map / Directions
Categories