Oxnard Historic Farm Park field trip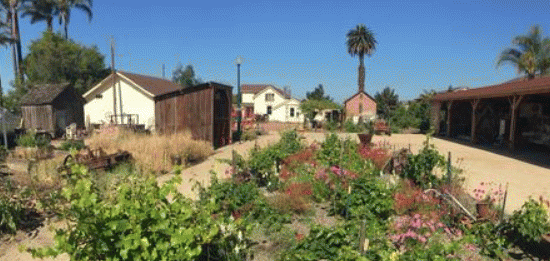 For a truly vintage experience back into the 1800s, look no further than Oxnard Historic Farm Park in Ventura County. The goal of the farm is to be a place for people to learn about and remember the past and the history of Oxnard. Scores of photos and artifacts can be found here, as well as some of the oldest buildings around still standing. The house that contains the museum's area was constructed in the 1870s, as was the on-site winery. In addition, a history library from the 1890s, and two 1880s vineyards can be found here.

Students will absolutely love exploring the farm and various historical artifacts. The Oxnard Farm offers its own tours and is also a large participant in the annual Ventura County Farm Day, on which it is a must-visit. Docents will teach the students the history of the area and educate them on how food goes from farm to plate.

Please call to set up a reservation at the Farm, or to learn more about Ventura County Farm Day.
The below video is pulled from Youtube automagically. Please report if it's wrong or inappropriate.

Oxnard Historic Farm Park hosts fundraiser
Oxnard Historic Farm Park
Categories