Petco Park Tour (Padres) field trip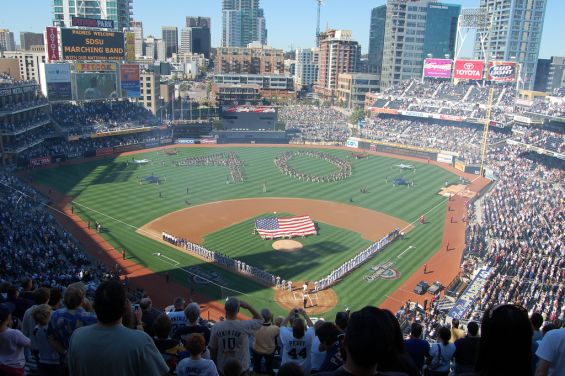 You haven't seen Petco Park until you've gone behind-the-scenes on a guided tour. Discover "writer's row" in the press box, learn about the historic Western Metal Supply Co. Building and explore the Padres dugout.

The crown jewel of downtown San Diego, Petco Park serves up baseball Southern California style complete with swaying palm trees and a sandy beach beyond center field.

On the tour, you might visit an exclusive premium lounge, view the press box, see the major league Padres Dugout, experience panoramic views of downtown San Diego, Mexico, and the Coronado Bridge, visit the Padres Team Store, view the Padres Hall of Fame presented by Sony, and more!

The Padres Hall of Fame and Museum is only available to guests who purchase a tour ticket or game ticket. Guests who come to the game have access to the HOF from gate's opening until middle of the 8th inning. Individuals, families or groups smaller than 20 can join the walk-up tours offered seven days a week.


The below video is pulled from Youtube automagically. Please report if it's wrong or inappropriate.

Petco Park REVIEW San Diego Padres