Pretend City Children's Museum field trip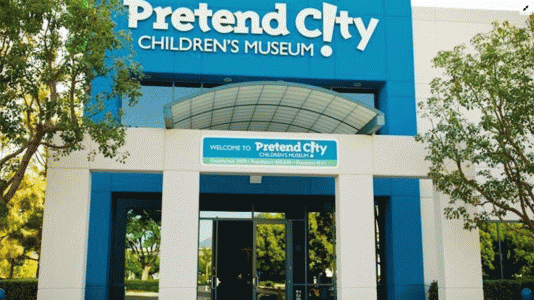 Pretend City Children's Museum is a great, fun, educational and hands-on experience for pre-k to second graders. There are 17 exhibits and activities for children to too which requires them to use foundational math, reading and science skills and teaches them creativity, curiosity, critical thinking, problem solving and teamwork skills.

Some exhibits available for children to play in include an amphitheater, art studio, construction site, gas station, grocery store, and dentist office. There is also a library available to use as well. Children will enjoy sending out mail through the play exhibit post office or acting as a member of the fire and police department. There's a small marina area to learn about water and what causes objects to sink or float, or they can play in the beach area and learn about cause and effect. No matter which exhibits your child chooses to play at, they will have a blast playing with other children and learning new things.

Imagination Playground is a part of Pretend City Children's Museum as well, and it includes a number of blocks and items for your child to play with and enjoy. Imagination Playground is child-directed and open-ended allowing children to learn how to play and share with others as well as to solve disagreements peacefully.

Pretend City Children's Museum is one place young children will be sure to find adventure.
The below video is pulled from Youtube automagically. Please report if it's wrong or inappropriate.

Pretend City Children's Museum: OC Adventures with Zaya! Episode Four
Pretend City Children's Museum
Categories