Rancho Los Cerritos field trip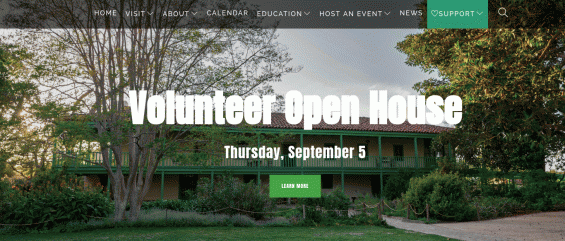 Rancho Los Cerritos is an Adobe ranch house from the mid-1800s. Visitors are welcome to explore the house and its gardens, as well as visit the Visitors Center where they can learn all about local history and what life was like back then. Touring the house takes approximately an hour, touring the garden takes an hour as well, guides are available for both tours, but not mandatory. At Rancho Los Cerritos you'll get a real feel for the lifestyle of the 1800s: tour guides dressed in costume tell engaging stories, relics are available for viewing, and there are a number of rooms available to roam through.

Family events are hosted once a month, Creation Stations are placed throughout the area and families can go from table to table to create items or just watch demonstrations. Call the front desk to learn about days and times Family Nights are hosted. Special Events can also be hosted here, it is a popular venue for weddings. Contact the front office for more information about hours and days.
The below video is pulled from Youtube automagically. Please report if it's wrong or inappropriate.

Discovered History - Rancho Los Cerritos