Roundhouse Aquarium field trip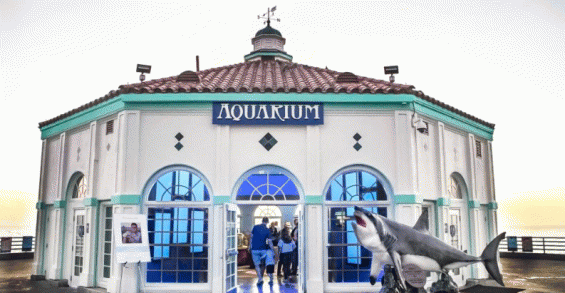 Located at the end of the Manhattan Beach Pier, the Roundhouse Aquarium serves as Oceanographic Teaching Stations' educational facility.

Inside are both viewing and touch tanks each displaying a brilliant selection of marine fish and invertebrates! There is also a kids' area with books and puzzles.

The Roundhouse is free - however, donations of $2.00 per person and $5.00 per family are suggested.


The below video is pulled from Youtube automagically. Please report if it's wrong or inappropriate.

Inside Manhattan Beach's Iconic Roundhouse Aquarium | California Live