San Diego Botanic Garden field trip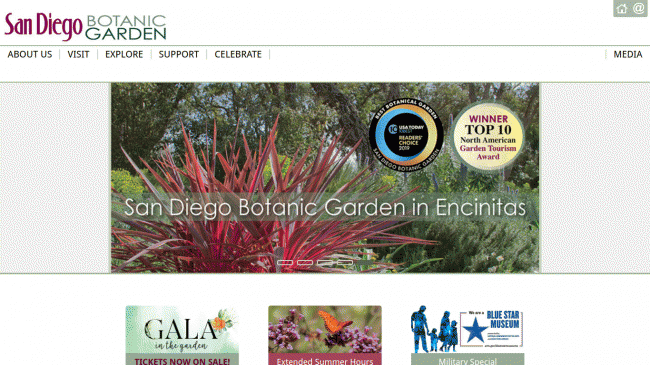 If you love plants, butterflies, bees, hummingbirds, or just nature all together then San Diego Botanic Garden is the place for you to visit, explore, learn and relax.

The San Diego Botanic Garden is a beautiful place for plant and garden lovers to visit and spend their day. Children will have a blast hanging out at Toni's Treehouse where they can go on a jungle adventure, water a few plants, talk about fruits and veggies with employees and learn how fruits and vegetables can be grown together. Children can also play in the tree fort, draw with chalk, play with sand toys and trucks, check out the sundial or join in on a scavenger hunt.

San Diego Botanic Garden offers youth tours, self-guided tours, Scout tours, birthday parties, and more. The Garden also offers a variety of educational programs for all ages, and adult classes and workshops such as acrylic painting and wreath creating can be taken as well.

The below video is pulled from Youtube automagically. Please report if it's wrong or inappropriate.

San Diego Botanic Garden - Tour