San Dieguito Heritage Museum field trip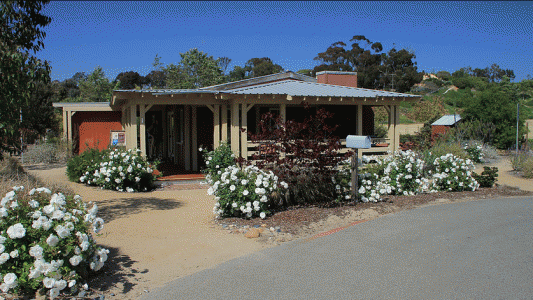 The San Dieguito Heritage Museum was founded in 1988 to collect and preserve the local history of the San Dieguito River area. The museum's founders have deep roots in the local communities and embrace the opportunity to share the unique history in the area with visitors. The SDHM offers history lessons through a combination of hands-on experiences and traditional exhibits.

Private groups are welcome to tour the Museum exhibits, with a maximum group of 40 participants. Groups will be led by a guide through exhibits interpreting the history of the Native American, Rancho, Pioneer and Twentieth Century periods of change in the San Dieguito communities. A Native American grass hut and grinding stone exhibit, as well as Native American storytelling and a sand painting activity, will be conducted in this exhibit. Tours may be scheduled during regular business hours, and occasionally during off-hours by contacting the Museum staff.
The below video is pulled from Youtube automagically. Please report if it's wrong or inappropriate.

San Dieguito Heritage Museum
San Dieguito Heritage Museum
Categories