Santa Barbara Botanic Garden field trip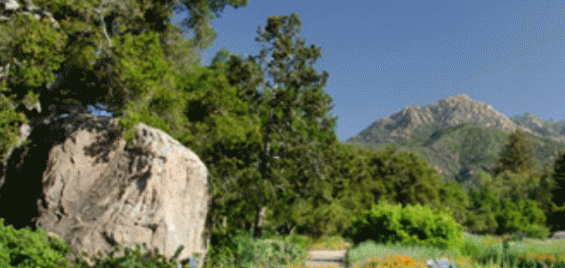 Set against the gorgeous views of the Santa Ynez Mountains and islands in the Santa Barbara Channel, the Santa Barbara Botanic Garden boasts 78 acres of land containing over 1,000 species of rare and indigenous plants.

Miles of hiking trails snake through the garden, many running along the Mission Creek as it flows through the premises. Whether you enjoy the Redwood Grove, the wildflowers of the Meadow, or the Japanese Tea House and Garden, there is something here for everyone.

The Garden offers 4 different extensive school programs that are aligned with the California Common Core State Standards. Each is designed to encourage an interest in science and nature that extends well beyond this trip. The school programs feature trips such as the Nature Walk and Habitat Hike.

Note: The maximum number of students per tour is 30.
The below video is pulled from Youtube automagically. Please report if it's wrong or inappropriate.

Visit the Santa Barbara Botanic Garden
Santa Barbara Botanic Garden
Categories