Santa Barbara Museum of Natural History field trip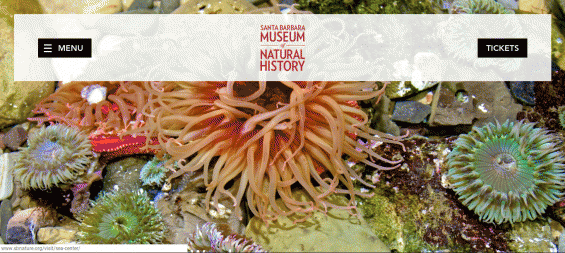 The Santa Barbara Museum of Natural History is home to 10 exhibit halls housing over 3.5 million species spanning birds, marine life, mammals, geology, paleontology, astronomy, anthropology and much more.

The Museum was newly renovated in 2018, so your visit will include state-of-the-art displays of the Santa Barbara area's distinct and varied natural history. Stop by Gladwin Planetarium - the area's only full-dome planetarium, before heading outside to experience nature first-hand.

The museum also operates the Santa Barbara Museum of Natural History Sea Center, an off-site facility located on Santa Barbara's historic Stearns Wharf. The Sea Center is home to a life-size model of a grey whale, a Tide Pool, and a wet deck.

Both the Santa Barbara Museum of Natural History Mission Canyon Campus and Sea Center offer school groups unique field trips filled with learning experiences aligned with the Next Generation Science Standards.

Visit https://www.sbnature.org/education/schools-teachers/field-trips/ to download the school program guide, and to view contact information. The field trip includes a multitude of grade level programs and exhibits for grades K-6.

The below video is pulled from Youtube automagically. Please report if it's wrong or inappropriate.

Santa Barbara Museum of Natural History - Dinosaurs | Educational Videos for Kids
Santa Barbara Museum of Natural History
Categories