Santa Monica History Museum field trip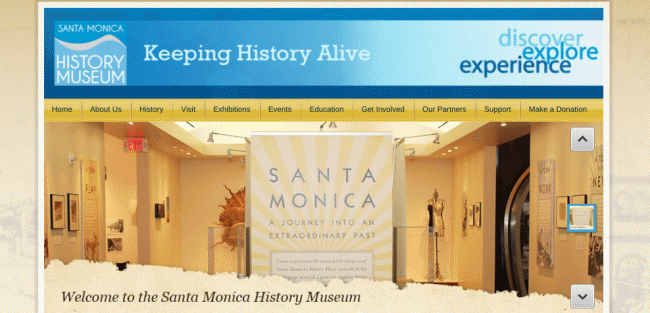 The Santa Monica History Museum is a great place for both public and private school students to visit on field trips. The museum offers a wealth of information on Santa Monica and its multicultural past between its numerous exhibits, interactive exhibits, photographs, artifacts, documents, audio and video programs, graphic and photographic programs and more.

In 1975, Santa Monica's Centennial Committee founded the Santa Monica History Museum. Its mission was to collect and preserve the history of Santa Monica Bay Area as well as history related to it. Residents and tourists are sure to find the history behind Santa Monica fascinating.

Permanent exhibits include Then and Now, Donald Douglas Aircraft, and Outlook Newspaper Headlines as well as Santa Monica Timeline. Exhibits are changed out every few months and have featured things like Route 66 and From Biplanes to Bombers: Santa Monica Airports First Fifty Years, 1917-1967. Contact the museum to learn about upcoming featured exhibits and hours of operation.

The below video is pulled from Youtube automagically. Please report if it's wrong or inappropriate.

Santa Monica museum
Santa Monica History Museum
Categories