Santa Paula Art Museum field trip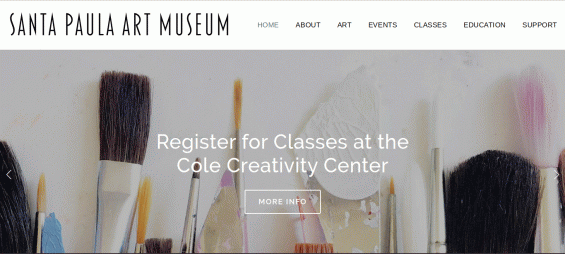 Combining the desire to display both culturally and historically significant art pieces and educate its many visitors, the Santa Paula Art Museum is housed within two beautiful vintage buildings in downtown Santa Paula. The Museum features many rotating exhibits, so every visit is as unique as the first. Its proximity to multiple downtown destinations makes it perfect as part of a day-long trip.

The Santa Paula Art Museum's ArtSPARK school tour program invites local classes to visit the exhibits, as well as take part in creating their own masterpieces. Classes will tour the Museum area, and then guides will help students participate in a fun, hands-on art creation activity to reinforce their learning. The Museum also provides complimentary materials to continue the learning back at school.

Visit the website to fill out the field trip registration form and request a date today. Your students will always remember creating their own work of art in a real art museum next to some of the most awe-inspiring art around.
The below video is pulled from Youtube automagically. Please report if it's wrong or inappropriate.

We Love the Santa Paula Art Museum