Seaworld San Diego field trip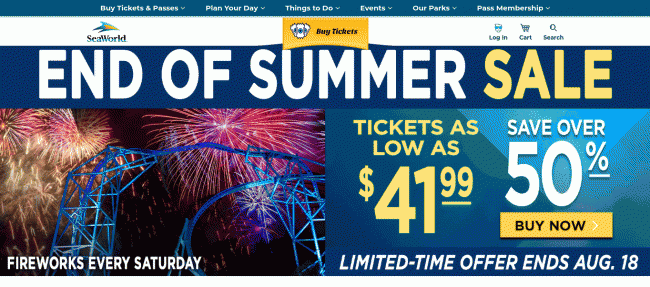 Sea World San Diego is a fun-packed theme park that every member of the family is sure to enjoy. The park has rides such as Infinity Falls, Mako, Kraken, Manta, Flamingo Paddle Boats, Journey to Atlantis, and more.

If thrilling rides aren't your thing, then fear not- the theme park still has something for you, too! Sea World also offers live-entertainment shows such as Dolphin Days, One Ocean, Sea Lion High, Ocean Discovery, Pets Ahoy, and Sesame Street Party Parade.

There's something for everyone to enjoy at Sea World. If rides and shows aren't enough for you, then be sure to book one of the many other activities available at Sea World such as Up Close Dining where you can dine with Orcas nearby. Dolphin Cove, Dolphin Nursery, Jewel of the Sea Aquarium, Manatee Rehab Area, and Antarctica: Empire of the Penguins are other activities available where visitors can go behind-the-scenes and watch as the trainers care for and interact with the animals.
The below video is pulled from Youtube automagically. Please report if it's wrong or inappropriate.

SeaWorld San Diego