Skirball Cultural Center field trip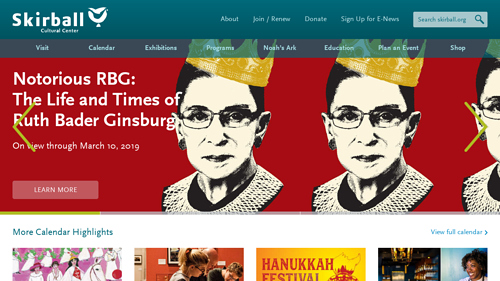 Open to the public since 1996, the Skirball has established itself as one of the world's most dynamic Jewish cultural institutions and is among the leading cultural venues in Los Angeles. The mission of the Skirball Museum is to preserve and advance Jewish heritage in social and cultural context. Its collections of Judaica and Jewish material culture are among the world's largest and include some 25,000 objects of art and history.

The Skirball's collections include archaeological materials from biblical and later historical periods illuminating early Jewish life; Jewish ceremonial art and artifacts from ancient to modern times; the Project Americana collection, encompassing items that document the everyday life during three centuries of American Jewish life; and graphics, paintings, sculptures, and other works in a variety of media.

You can also visit Noah's Ark at the Skirball: a permanent, interactive playspace for families, requiring a timed-entry admission ticket.

General admission is $12, but more rates are available.

The below video is pulled from Youtube automagically. Please report if it's wrong or inappropriate.

Skirball Cultural Center Venue Tour | Plan an Event