South Coast Botanic Garden field trip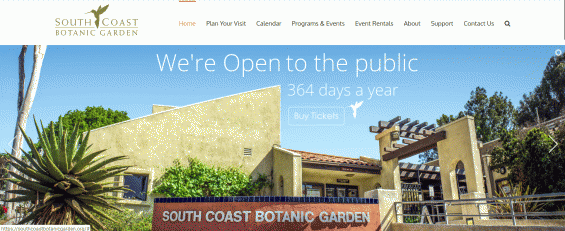 South Coast Botanic Garden has 87-acres worth of beautiful plants and a large number of gardens available for viewing. With trees, shrubs, and flowers of all variety blooming year-round throughout the gardens, it is a truly amazing place to visit. South Coast Botanic Garden offers fourteen clubs and societies available to join each teaching about different plants.

Gardens that can be found at South Coast Botanic Garden include their Banyan Garden, Children's Garden and Discovery Center, Desert Garden, and Rose Garden to name a few. Other gardens available to walk and view include California Native Garden, Japanese Garden and Koi Pond, Mediterranean Garden, and Display Garden.

There are programs offered through South Coast Botanic Garden such as art, floral design and family and kid projects. South Coast Botanic Garden is a magical place for special events such as weddings, conferences, event venues, photography, filming, memorials and more.
The below video is pulled from Youtube automagically. Please report if it's wrong or inappropriate.

Tropical butterflies on exhibit at South Coast Botanic Garden 
South Coast Botanic Garden
Categories