Stagecoach Inn Museum Complex field trip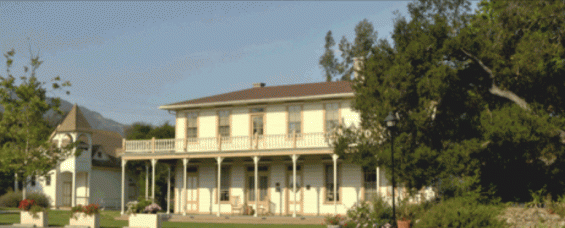 When the word "Complex" is included in the title, you know you've found a historical gem that will excite and entertain visitors for hours, if not multiple visits. Once a hotel for those traveling from Los Angeles to Santa Barbara, the Stagecoach Inn now serves as a historic museum with windows into pioneer life in the late 1800s.

Among the permanent exhibits here are the Inn itself, which is decorated with period furniture donated by families of the early pioneers, and Timber school, a replica one-room schoolhouse where students can experience what education was like back in this time. Also on site is the Tri-Village exhibit, which gives students a look inside dwellings that reflect the three historic eras of occupation in the Valley: Chumash, Spanish, and Pioneer.

The site's school program is so popular among area schools that there is a waitlist, so make sure to call as soon as possible to reserve your date. Teachers can call or fill out the online form, but preference is given to districts who call, so that is the best option to ensure you get the date you want.
The below video is pulled from Youtube automagically. Please report if it's wrong or inappropriate.

Historic Sycamore Tree at the Stagecoach Inn Museum Complex in Newbury Park
Stagecoach Inn Museum Complex
Categories