Tanaka Farms field trip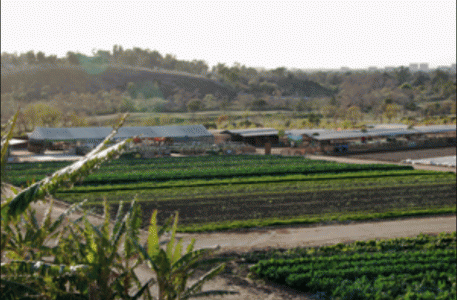 Tanaka Farms offers numerous programs and activities for children and adults of all ages. It's a great place for classrooms to visit on field trips, or for Scouts to earn a badge.

Tanaka Farms has Junior Farmers Workshops (around ages 11-13, grades 5-8) which focuses on the science of farming. It is a two-hour workshop where students will participate in modules on soil conditioning, plant biology, irrigation, composting, and pesticide use.

They also offer a Little Farmers workshop, a hands-on experience where children have the opportunity to plant seeds, transplant seedlings, take care of plants and harvest vegetables. Participants receive a reusable bag, a six pack seedling plant tray with flowers, seed packet, and freshly harvested vegetables.

Group Tours and activities include a guided tour on a wagon ride. Several stops will be made through the tour to sample seasonal fruits and vegetables.

Tanaka Farms offers fresh produce stands, sunflower and strawberry fields in the months of February-June, melon and corn fields in June-September, Fall Harvest starts November and ends in December, there are seasonal pumpkin patches and Christmas tree farms as well. Tanaka Farms also offers Farm to Table Cookout Tours, which are various times throughout the year, and Farm to Table Cookout Classes as well where you will take a guided walking tour around the farm, pick your own veggies to take home, and then go to the cookout area where members of Tanaka Farms will prepare lunch for you. This is perfect for groups! Reservations are needed.
The below video is pulled from Youtube automagically. Please report if it's wrong or inappropriate.

Tanaka Farms, a Family Owned and Operated Farm in Irvine, California