The Hemet Museum field trip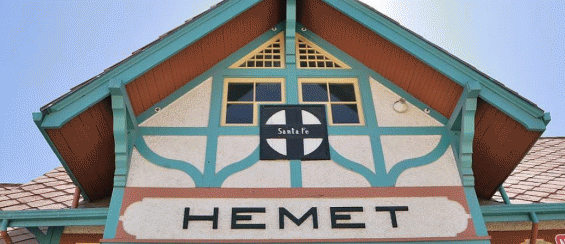 Housed in the Hemet Santa Fe Depot, this museum is located in the center of the city. The building was restored twenty years ago and the museum was created in the 19th-century freight house. This museum serves as the centerpiece for the historical town of Hemet. The parent organization, the Hemet Heritage Foundation, believes that there is much that can come from providing communities with a better understanding of their history. They are dedicated to preserving and protecting the area's past in order to continue each generation's appreciation for the unique spot of history that is Hemet.

The museum continues to strive to improve access and display of various artifacts, particularly focusing on the area's Native American heritage.

The Hemet Museum works cooperatively with the local school district's third-grade classes by offering tours of the museum and its history to students proceeded by a scavenger hunt!

The museum is closed the entirety of August but is available to tour the remaining months of the year.
The below video is pulled from Youtube automagically. Please report if it's wrong or inappropriate.

Hemet Museum and Train Depot