The Hollywood Museum field trip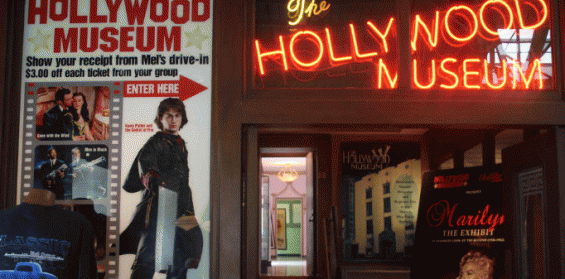 Experience one of the world's largest collection of Hollywood history and memorabilia available to the public at the Hollywood History Museum, located in Los Angeles California.

The Museum offers field trips for area schools, where students can view the more than 10,000 items on display. The exhibits housed here span 4 floors and the entire history of the movie industry, from inception to modern studio work. The world-renowned Max Factor exhibit displays 4 rooms - one to compliment each hair color - where Max worked his magic on stars such as Marilyn Monroe, Mae West, Judy Garland, Elizabeth Taylor, Lucille Ball, and countless others.

Other highlights include one of the largest known Marilyn Monroe collections, and a wide variety of costumes worn by Michael Jackson, Leonardo DiCaprio, Tom Cruise, and so many more.

Finally, students can see the evolution of technology used in film. Spanning more than a hundred years, educational displays feature cameras used for silent films, black and white lenses, and today's state-of-the-art equipment.

Students will have a wonderful time here learning about the history of film. Visit the website or call to submit your request for a field trip today!


The below video is pulled from Youtube automagically. Please report if it's wrong or inappropriate.

The Hollywood Museum