The Ronald Reagan Presidential Library field trip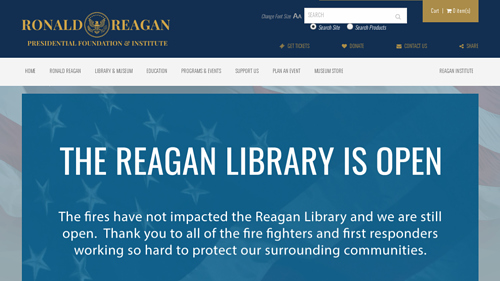 Settled atop a hill with panoramic views of the southland, the Reagan Library is one of California's most beautiful and unique destinations.

The Library's events and exhibits follow President Ronald Reagan's actions, values, and determination, as well as preserve his inspiring legacy.
Displays include the Air Force One, Berlin Wall, Oval Office, and more!

You can also take a virtual tour of The Reagan Library on their website.

The below video is pulled from Youtube automagically. Please report if it's wrong or inappropriate.

S2E5 The Reagan Presidential Library & Museum
The Ronald Reagan Presidential Library
Categories