The Wende Museum of the Cold War field trip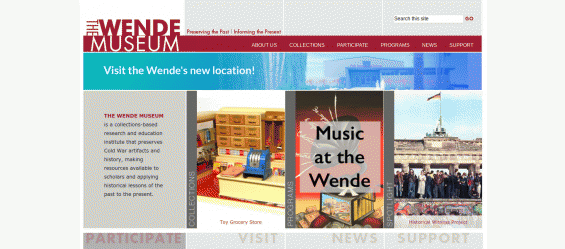 The mission at The Wende Museum of the Cold War is to help preserve Cold War art, culture and history. This small museum is a great place to visit and spend an hour or so of your time learning about the Cold War.

The museum is home to many items such as art, artifacts, archives, films, personal histories and more all from 1945-1951. Items that are available for viewing range from uniforms and old phones to slabs of the Berlin Wall and old spy gear, along with a large number of other items.

At the museum, visitors are welcomed to explore on their own or take a guided tour. Guided tours are only available on certain days and times.

The Wende Museum of the Cold war is wheelchair and stroller accessible, and, unlike many other museums, The Wende Museum offers ASL interpreters for select programs. Contact the museum ahead of time to request an interpreter.

The museum is closed to the public one day out of the week for school group tours. Call the museum ahead of time for hours and days of operation.
The below video is pulled from Youtube automagically. Please report if it's wrong or inappropriate.

Wende Museum of the Cold War
The Wende Museum of the Cold War
Categories