USC Fisher Museum of Art field trip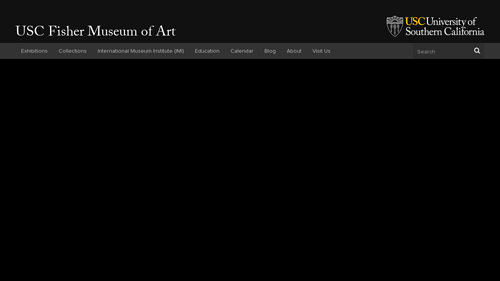 Discover art collections which span multiple centuries at USC Fisher Museum of Art, the first museum established in Los Angeles that was opened as an art museum and remains solely dedicated to the exhibition and collection of fine art.

The museum houses a permanent collection of some 1,800 works of art ranging from the 16th to the 20th century. Tours of current exhibitions for groups up to 30 people are available by appointment. The tours typically last between 45 minutes and one hour.

USC Fisher Museum of Art follows the USC calendar and is closed on university holidays and during summer months. Selections of artworks culled from the permanent collection are not on permanent display.

The below video is pulled from Youtube automagically. Please report if it's wrong or inappropriate.

Fisher Museum of Art: Spring 2020 Exhibition