USC Pacific Asia Museum field trip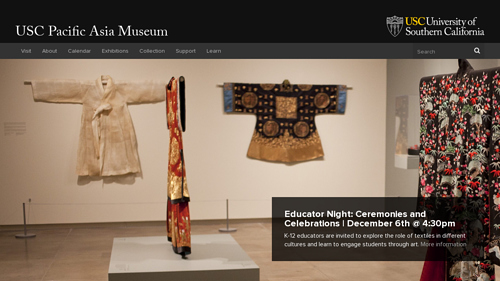 USC Pacific Asia Museum's collection numbers more than 17,000 objects, including rare and representative examples of art and artifacts from Asia and the Pacific Islands, spanning more than five thousand years.

Through its collections, the museum demonstrates the range and diversity of the arts of Asia and uses the arts to explore the region's cultures and history.

The museum's historic building, a centerpiece of the permanent collection, has served as a cultural center in Pasadena since its construction in 1924.

The below video is pulled from Youtube automagically. Please report if it's wrong or inappropriate.

USC PACIFIC ASIA MUSEUM PASADENA