Zimmer Children's Museum field trip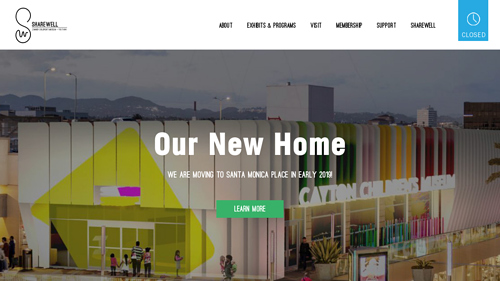 The Zimmer Children's Museum is a non-profit cultural institution that features hands-on exhibits made for children from 0-8 to explore big ideas in creative and inspiring settings. The Zimmer is also the only museum dedicated specifically to kids and families in Los Angeles.

You can also plan a birthday party at the Zimmer. The museum offers a variety of birthday packages so you can be sure to find the perfect setup.

The Zimmer welcomes all children and families, but on Open Door Days the Museum opens its doors exclusively to families with children with special needs. On these days, admission is free, but reservations are required.

In 2019, the Zimmer Children's Museum by ShareWell will move from its current home on Wilshire Boulevard to the rooftop of Santa Monica Place and renamed The Cayton Children's Museum by ShareWell.

The below video is pulled from Youtube automagically. Please report if it's wrong or inappropriate.

The Zimmer Children's Museum: A Video Tour!